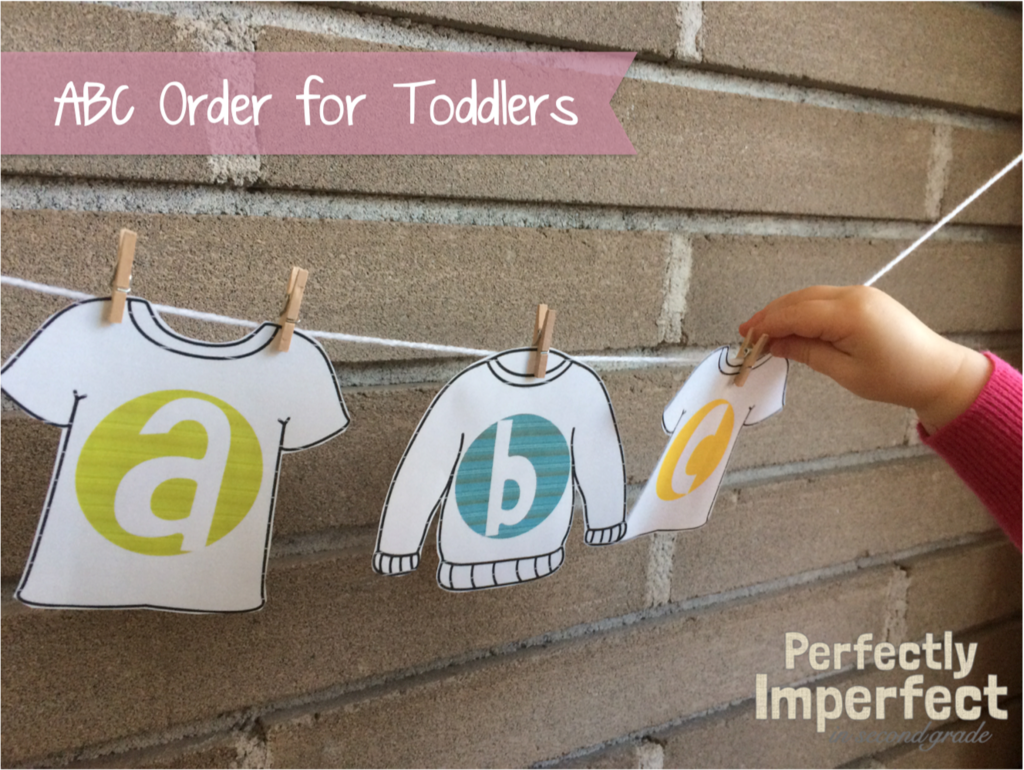 In our house, laundry has become a favourite activity. Particularly, when clothes pegs are involved. I decided to add to their enjoyment by making an alphabet game with clothes that are easy enough for small hands to hang up.
We used yarn for our clothesline. Logan suggested that next time we use the clothes drying rack. We also use that for hanging our drying paintings.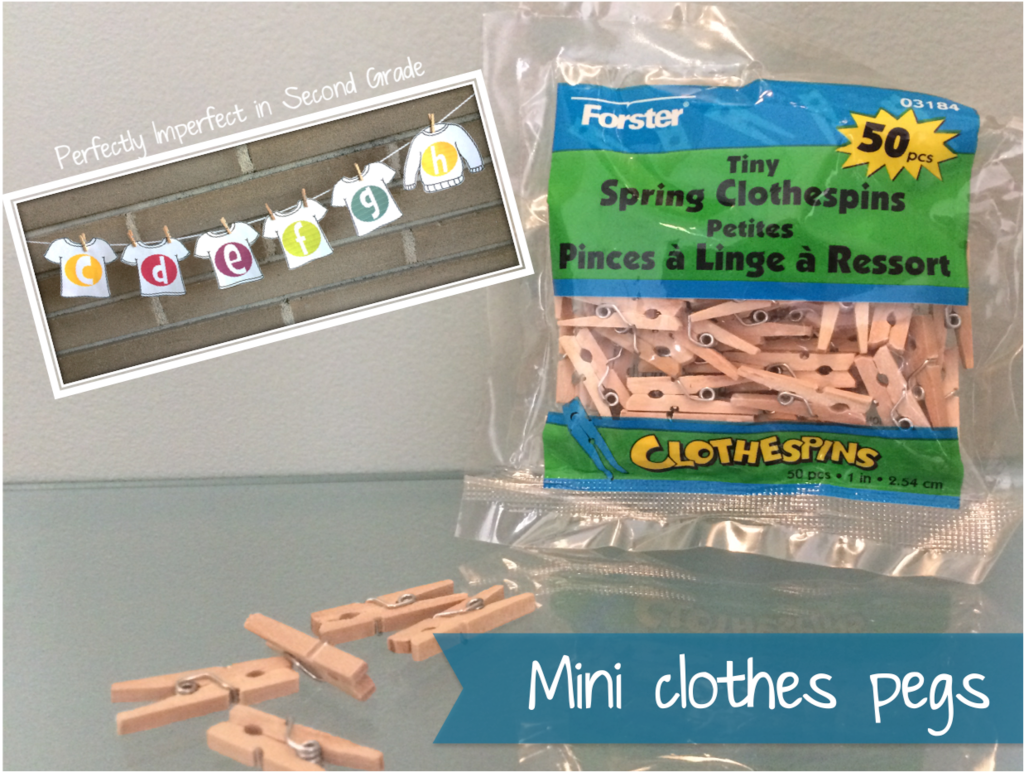 I found these small clothes pegs at the dollar store or Michaels craft store…I can't remember now. Extras from our wedding over 6 years ago – see Brendon, I told you those clips were worth saving. Yes, I'm a craft hoarder. And I'm slightly embarrassed to admit that I'll hang on to anything with a glimmer of potential for a wonderful craft...one day. I digress.
Want to do some ABC laundry?! Not to be confused with ABC gum… It's free!
The laundry game, not the gum. I wouldn't just give that away for free.
Click on the picture above for a link to my alphabet freebie! It also comes with an upper case letter maze – free!
We also LOVE this super hero upper case and lower case matching game by B-Inspired Mama! It's free to download and print from her blog. Click on the picture for a link to her free printable.