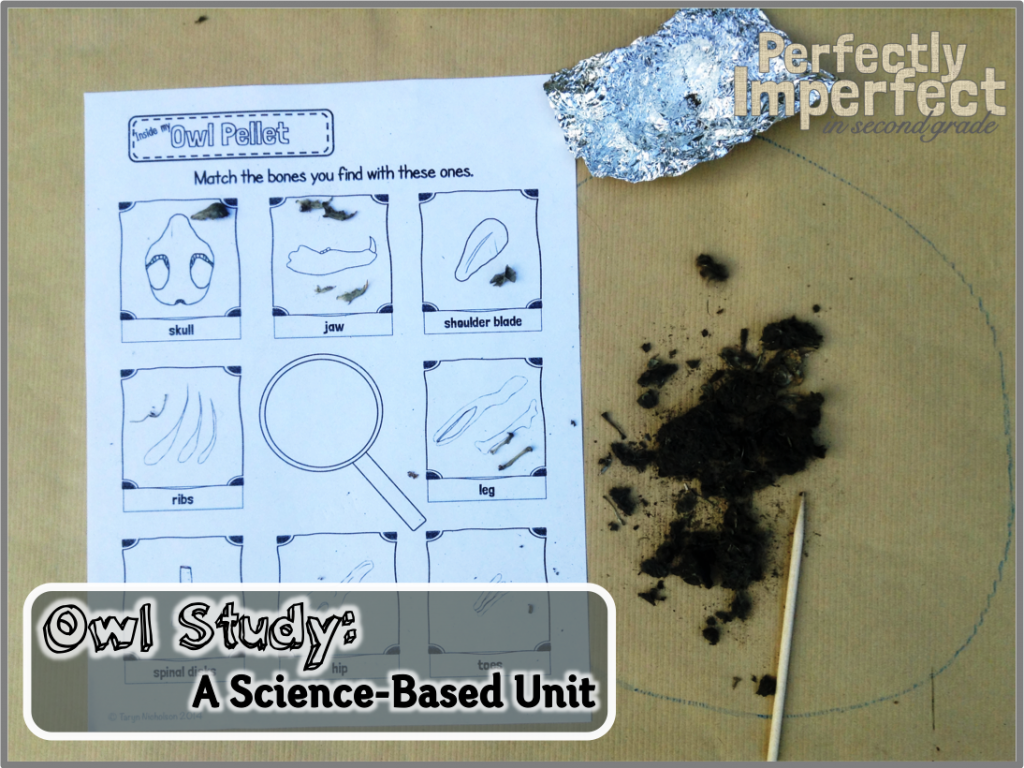 There's an entire parliament of owl puns overused by the human population, so I've decided to respectfully withhold a pun-ny title for today. After completing the Fall Changes unit in Theme Studies (our time period for Science/Social Studies), we go on to learn all about owls. These two units not only go perfectly with the time of year, but also make it easy to provide a smooth transition from one unit to the next.
I like to keep my "theme" units in duo-tangs with a quick one-page overview of the unit for easy reference. All of the worksheets, printables, and activities are in sheet protectors following the order of the lessons from the unit plan. Here's a copy of my owl overview plan: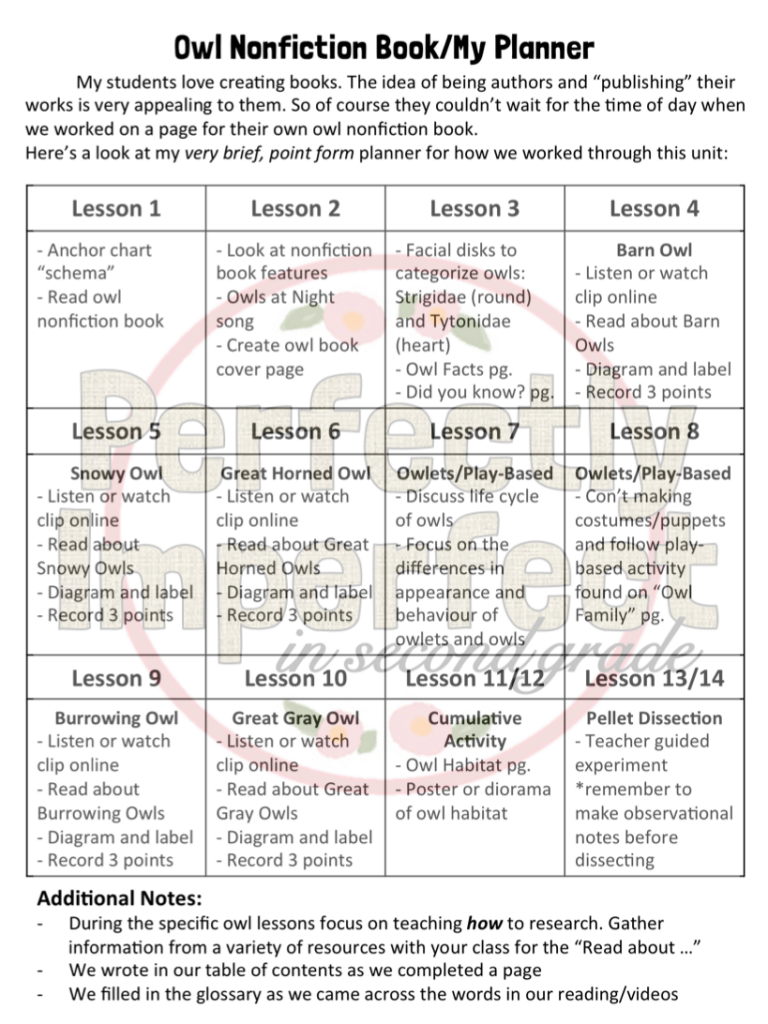 As you can see in the plan, I focus on 6 owl species: Barn Owls, Burrowing Owls, Great Grey Owls, Great Horned Owls, Screech Owls, and Snowy Owls. (Side note: Snowy Owls have spent the past two winters in a farmer's field in my city! It's been incredible to see with my own eyes these northern birds of prey outside of captivity.) We focus on
labelling
the parts of the owl, and finding out what the specific owl eats, its habitat, and an interesting fact. The kiddos love to participate in the research aspect of our lesson for each owl. We use a projector with Internet access to look up the sound of the owls and videos of the owls hunting and flying. And the books from the library help us learn how to use a table of contents and index to find specific information. These are the resources I have used for this unit: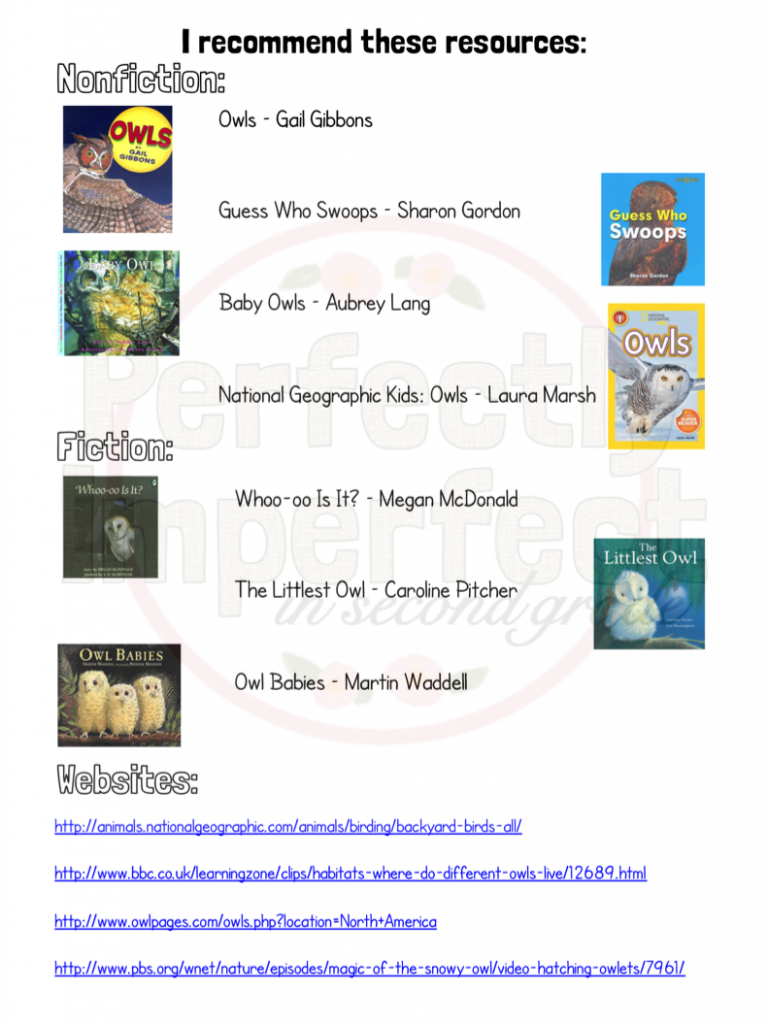 New to the owl unit is a play-based learning activity on owlets. I'll give you a hint for what we are going to do: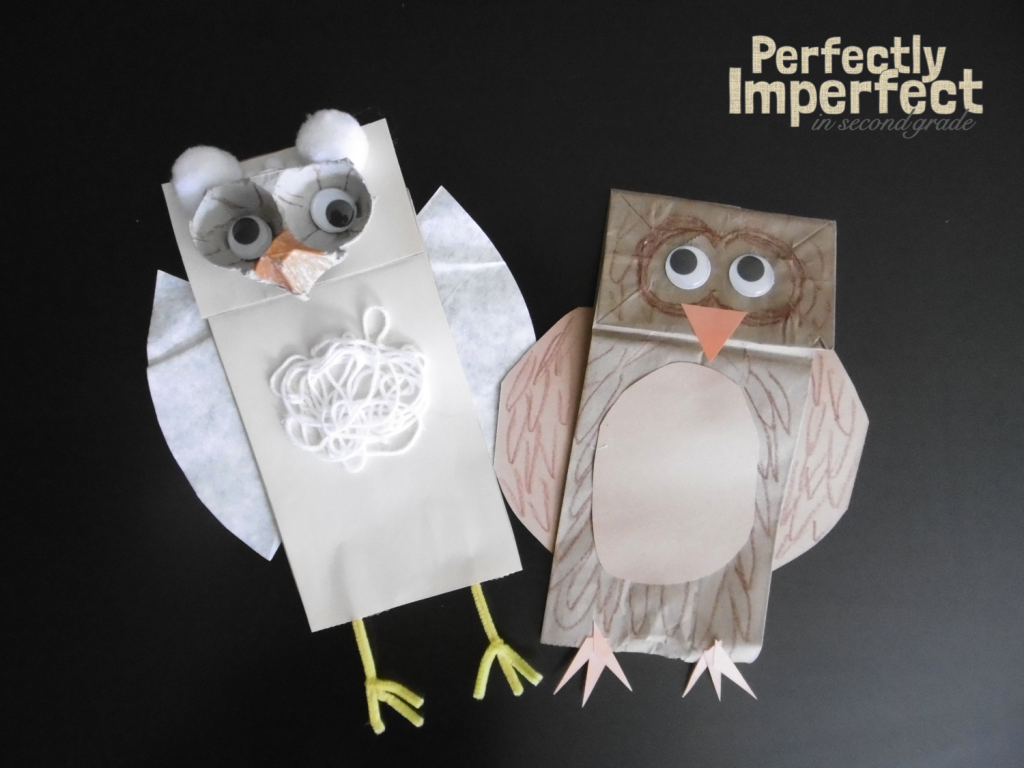 Also, I found these at Ikea last year, (the owl is a hand puppet):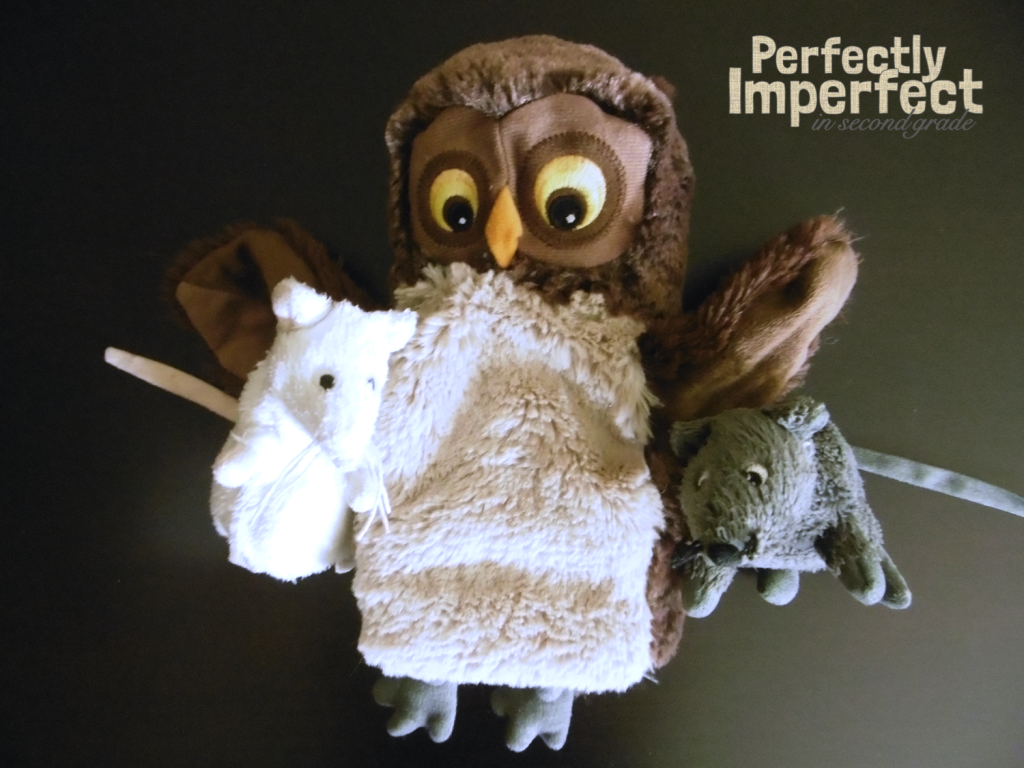 Of course, no owl unit is complete without some pellet dissection! I ordered box of barn owl pellets from Owl Brand Discovery Kits (link: http://www.obdk.com). It came from the states to Canada in really good time – although that is expected these days. I was really happy with the product – if you can say that about something an owl has coughed up like a hairball…Add the website to your list of resources, it's been updated with great owl videos. This is a messy activity. If you have butcher paper or newspaper, lay it down EVERYWHERE. I like to use butcher paper so I can draw a big circle as a work area for each student/group and write their name on it. More often than not filling out observations and dissecting takes longer than one class period.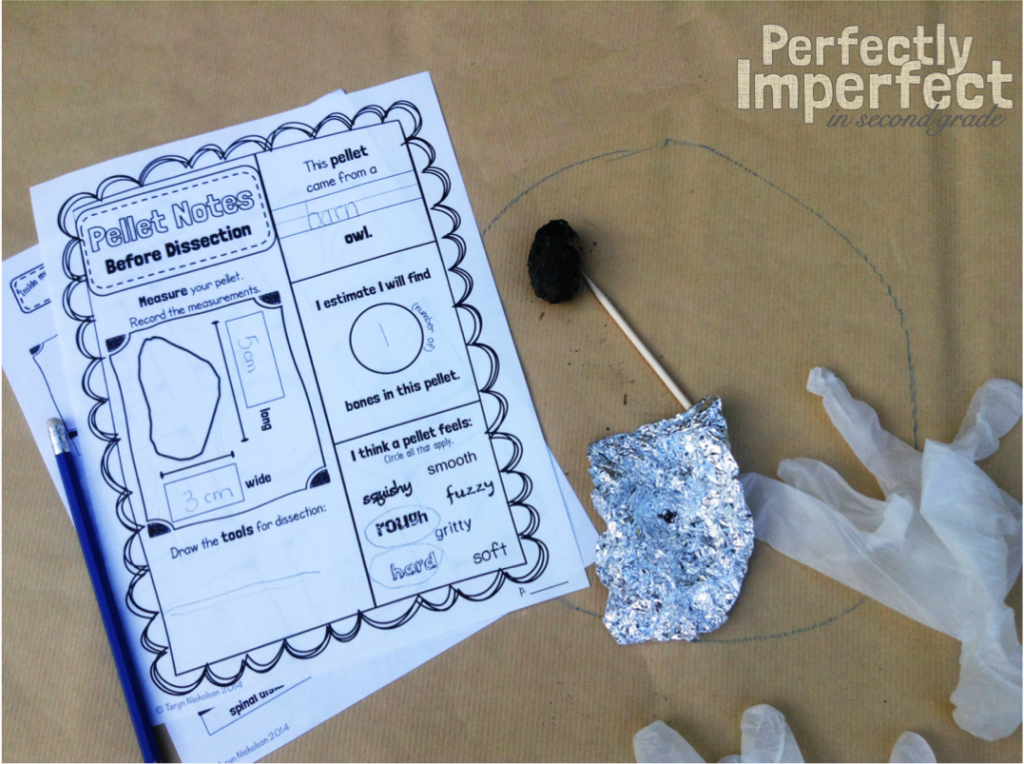 The kiddos do a Before Dissection Observation Report, match the bones they find to a bone chart while dissecting, and an After Dissection Report on their findings.
For a preview of my full owl unit, check out the link below.