Did you know you can crop a picture into any shape available on Powerpoint? Want a circular photograph to fit in a round frame? How about unique star clipart with some flashy digital paper you purchased? Need a quick card with your cute baby's face in a heart? Powerpoint. I tell you I like Powerpoint more and more everyday. It's super simple.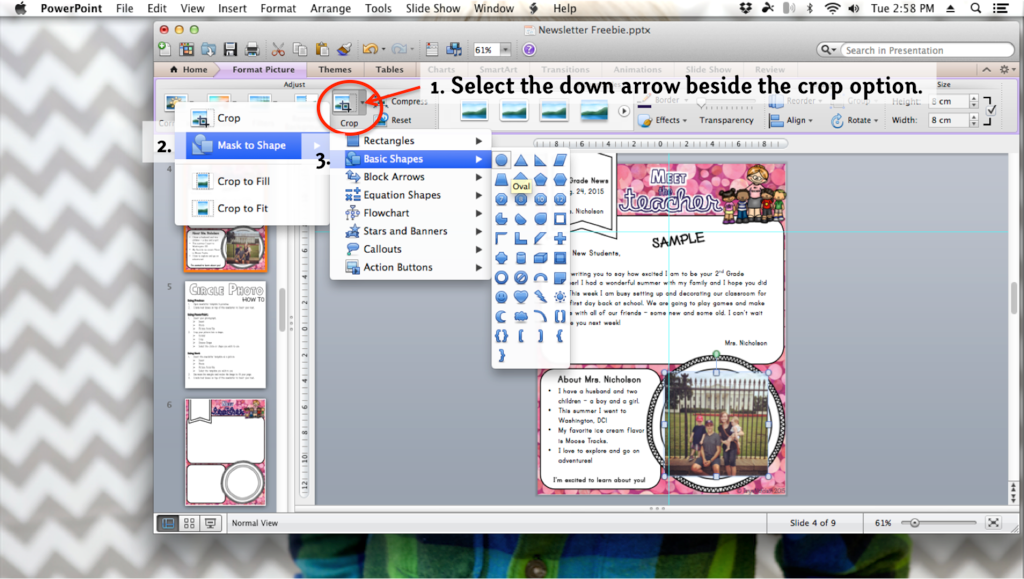 1. After you have inserted your photo or digital paper onto the slide, choose the FORMAT PICTURE tab. Then select the drop down menu by clicking the downward facing triangle beside the crop option.
2. Select MASK TO SHAPE.
3. Choose any shape from the ones provided. I went with the oval in the example above to create a circular photo that will fit in a round frame.
Here's my cheesy example of some of the other options I was talking about. Please don't judge me on this alone ;)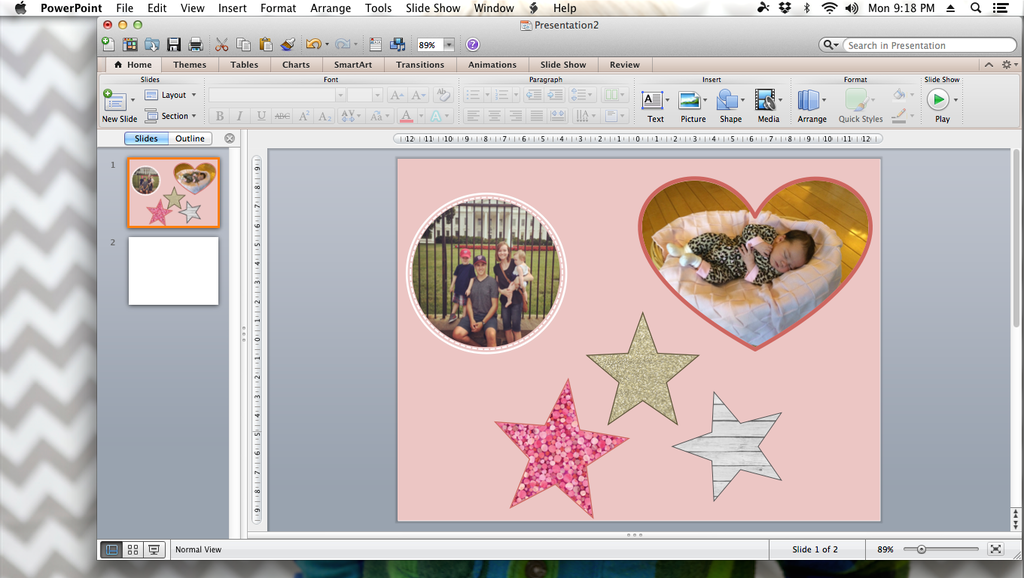 If you use this technique please add a link in the comments below to your blog post or to a product you made to inspire others!